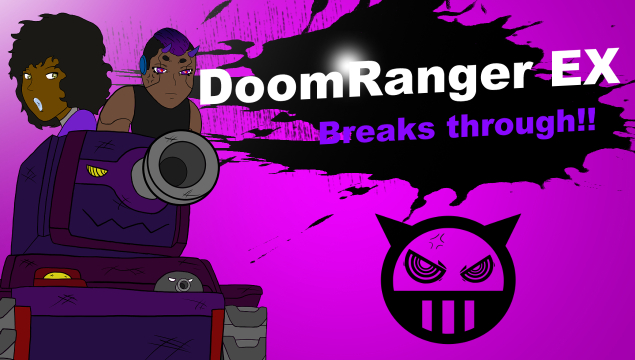 HELLO, NEWGROUNDS!! I am DoomRanger...EX!! AND YOU ARE NOW DOOMVADED!!
I'm a gamer & Twitch streamer that also enjoys making art! I heard that artists can gather here and expand their art & stuff while playing the good ol' games of yesteryear that I loved as a kid so here I am!
I also used to blog on Tumblr about game theories and stuff but it went to sh!7, people have left, interacting with others through it was weird, bad case of holiday depression, blah, blah, blah, but you know. New beginnings, feeling refreshed, trying out new stuff, and broke through an art block with a vegeance.
Just a dude with skills & trying to get better with 'em all like Ryu from Street Fighter before SFV (good character development (to some extent), bad gameplay & other shit.)